Purple Columbine

Heceta Head, Oregon

Updates
Click here to sign up to receive updates by email
(click thumbnail images to see larger pictures)
A long awaited debut...
July 3, 2007

Hi All -

It's been more than a year from concept to completion; but I'm pleased to FINALLY announce the launch of GigaStock.com.

You may recall from my previous updates that I'd been working on something and I am very happy to report that it's almost done. I still have some content & instruction to write for the 'Contributing Photographer' area and a ton of my own photos to prep and upload (there's only 10 out there now) but the critical functions are live!! Yeah!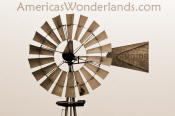 A brief timeline...

I started researching different approaches back in January of 2006 shortly after the launch of ePhotoZ.com. It took me a few months to evaluate options and begin earnest development using my top choice. This work went on hold in the summer of last year when other priorities (like a real job) took precedence. I started work on the site again in March of this year.

Based on the earlier work, the solution I was leaning toward involved hooking together several open source (free) tools using third-party, add-in modules and it worked. However; since early 2006, newer releases of some components created incompatibilities with others, yadda, yadda, it didn't work any more. ;-)

My second choice had released a new version of code and was much improved but still didn't offer some of the features I wanted.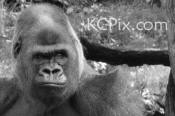 Lastly, my third choice, which was missing a critical function, had released a major new upgrade that satisfied my requirements.

Before testing this last one, I asked my web host to perform a master domain switch on a test site (switch the test site to gigastock.com). They switched ephotoz by mistake which took ephotoz.com down for a couple of weeks! (hmmm... now both sites aren't working.... what the !?!?).

After a few weeks of testing & confirming that it would work, I went hiking in the desert. ;-) I bought the software when I got back and spent a few weeks getting everything set up and configured. 3 days after I got it working, an upgrade was released... kaboom!! All the templates changed and the payment feature was broken... Argh!! It's been a couple of weeks of tr
oubleshooting but I've finally got everything back to the way it was (plus the new release has some good new functions that I'm not using). ;-)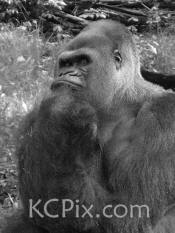 Top 5 reasons for building it:
* provides a faster, more convenient way for customers to license files (instant download on payment)
* allows customers to browse by category or search using keywords to find what they want more quickly
* abstracts me from the process so customers can get what they want when I'm traveling or working ( " I need it now " )
* expandable to allow other contributing photographers so that we can create a better selection for customers
* provides a venue for photographers to sell their work and retain a % of license fees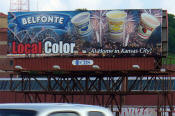 Other updates:
* I'm back working at H&R Block. Thanks to everyone who responded to my earlier note. I started back to work on June 11.
* one of my photos is up on a new Belfonte billboard (see attached photo). It's located on southbound I-35 heading out of downtown ("prime time" location). The photo being used is this one: photo

Other photos:
* Horseshoe Bend - near Page, AZ
* Antelope Canyon - near Page, AZ
* a couple shots from Bryce Canyon, UT
* KC Zoo Gorilla
* Western KS windmill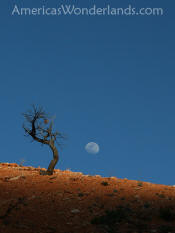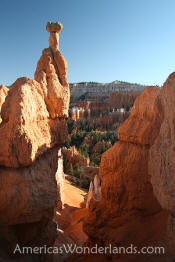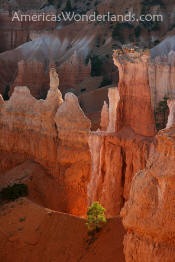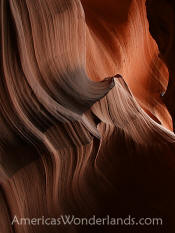 That's about it for now. I'm all out of web site ideas (kind of).

Have a safe and WonderFull Fourth!!
-Kevin

Fireworks photos and a few tips (use a tripod)...
fireworks pictures
AmericasWonderlands.com
Copyright 2007 K. Venator