| | |
| --- | --- |
| | Updates |
Click here to sign up to receive updates like this by email
or become a fan on Facebook
(click thumbnail images to see larger pictures)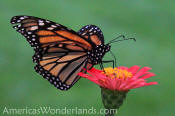 December 31, 2009
Hi All,

The sun's poking out so I decided to wander out of the cave to wish everyone a Happy New Year before I crawl back inside. ;-) It occurred to me just now that it's better to be in between projects in the Spring, Summer or Fall. These winter breaks aren't nearly as fun although Stac and I did go skiing in Colorado for her birthday a few weeks ago (that was fun!).

I think I might try and get out for a run today although temps in the teens and 20's can be a bit too cold. I got one of the Garmin Forerunner gadgets for Christmas and am looking forward to messing with it. It's one of the older models and I found it on a good sale (ok, I bought it for myself for Christmas). ;-)

17 is the expected high today although I just checked and it's 20 right now. The expected high tomorrow = 19, 13 Saturday, 18 Sunday and 15 Monday.... Yuck!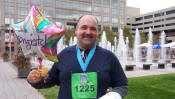 I looked back to see when I sent the last update and I was in the middle of training for the marathon back in August. I've had a few people ask me how it went and I finished in spite of some adversity. I had completed the last long run (20 miles) 3 weeks before the marathon and felt better when it was done than I had after the 18-miler 2 weeks before. However, the next day I was in some pretty bad pain. I had definitely overdone it. I tried continuing the training with a few of the shorter runs and had to stop (it hurt to run to the end of the driveway). So I basically stopped running for 3 weeks and then went out and ran the marathon. I was hurting pretty bad and ended up walking quite a bit but still finished. When I crossed the marathon finish line after 26.2 miles, I cursed a few times, then saw Stacy standing there waiting with a balloon for me. ;-) Very Sweet. I was limping around a lot for about the next week then ramped back up and ran a 1/2 marathon in Nov. I did run that at my potential (still slow but felt like I ran as well as I could). I think I'm pretty much healed up now so just waiting for it to warm back up before hitting the trail. I was pleased to notice that in spite of the 10 inches or so of snow we received that the running trail was cleared so will be heading out today!
A few photo-related updates since the last note...

* Velvet Creme Popcorn licensed two KC images and they're using them on a holiday popcorn tin. I bought a couple and took a photo of their display (attached). The sign says "Photography by Kevin Venator". That was fun. The popcorn's good too and you can find it in a number of local stores as well as their own shop. http://www.velvetcremepopcorn.com/

* Monarch butterflies came through the area a while back and liked our Zinnia's. I'd get too close and it would fly off so I'd go sit down and it would come right back. It took a while but I got several decent shots including the 2 attached. I cropped in on these to remove some of the excess green space although for creative use the green background added back in might be good (I might tinker with these some).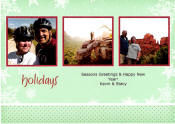 * Our holiday card: photos from a benefit bike ride, our wedding in Sedona and at Cathedral Rocks in Sedona.

* me after the marathon (above)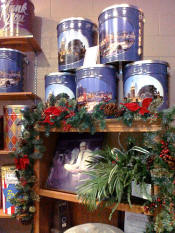 Two last things...

* I created a facebook page for AmericasWonderlands.com so will be posting new photos there in addition to sending out occasional notes. If you're on Facebook, feel free to 'become a fan' and keep track of new photos & updates that way. Here's a link: http://www.facebook.com/pages/AmericasWonderlandscom/151476070836

* I've been writing a quirky story during my time off which I started back in the spring, took a break and picked it back up again after finishing my last role at H&R Block. It's called "BoogieFighter" and is inspired in part by events in my childhood and goofy (still is) brother. <just kidding bro> ;-) It's really for kids (or kids at heart) and I would be interested in hearing if you like it or not. My nephews-in-law seem to like it and it's fun to write but does take a lot of time ( attached ). Let me know what you think. (story available on request).

That's it for now and given that the winter Olympics are just around the corner... Here's to hoping your new year is a perfect 10 (+2000). ;-)

-Kevin
Runner's High...
August 21, 2009
Every four seconds a bead of sweat would drop from the brim of my hat. It was more noticeable in the sun because it would sparkle... like the souvenir crystal tied with fishing line that's hanging from my rear view mirror (kidding). ;-) I was four miles into my training run for today and it wasn't even hot. 11 miles to go.

The training schedule calls for 15 miles today. For me, that's 3 hours of running (I'm slow). 2.5 miles further down the trail is my first water stop and the end of the 'dry section'. Water fountains are more frequent from there on out so I could ditch one of my water bottles. It took me 3 hours and 2 minutes to run 15 miles today. Not the pace I ran 9 years ago when I ran my first marathon but still viable and comes in under the 14 minute per mile cutoff. I'm shooting for the Kansas City Marathon on Oct 17. I'm in week 10 of 18 on the training calendar (56% complete) and have ran 206 miles so far (45%). If I can continue losing weight and the average temperatures & humidity keep coming down, I'm hoping to cut another 30 seconds to minute off my mile pace but we'll see. I'm running in the 12's right now and would be very happy to run in the 11's. BTW - 3 hours is a long time to run. "what should we have for dinner?" "watch out for that pile of dog sh#$!" "my feet hurt" "I think my hamstring is going to cramp up any second" ;-)

Anyone else training for the KC or Chicago races? FYI - KC has 3 routes including a 5k and half marathon in addition to the marathon. http://www.kcmarathon.org/

In case you're interested, I'm attaching a gps track log file of several paved hike/bike trails in Johnson County. It's a Garmin file but can be converted to almost any format using GPS Visualizer or GPS Babel (http://www.gpsvisualizer.com/ or http://www.gpsbabel.org/). If you have a Garmin, you should be able to open the file using MapSource (link to the file).

The trails here are really good. I recently made a 27 mile loop out of the Indian Creek and Tomahawk Creek trails (the north side of the oval has more water fountains). The Mill Creek trail is a long one also that runs from Olathe to the Kansas River. 2 notes regarding the trails: 1) there's a new section of trail that runs from the back (Northwest) corner of Shawnee Mission Park almost to the Midland access point. I ended up on it by accident when it was closed and it's really cool & almost done and offers an alternative to that big hill back there or should be able to combine it into a loop. <update: just called 'em and it's open now "and offers an alternative route to that 'wicked' hill">. 2) the trail spur into Missouri from Leawood Park is being extended. I'm not sure how far as it was under construction but looked like it would be done shortly. An alternative to viewing the attached file is to go the parks web site and you can view maps or order a printed copy for free online (http://jcprd.com/parks_facilities/trailguide.cfm). The printed copies are really nice although there's a couple of new sections not on the map that are in the attached file. Maps are also available in the park offices and at least some libraries.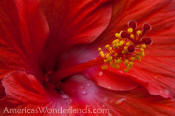 A couple other quick updates:
* bought a couple of kayaks so will be out practicing this weekend before heading out on a river trip in Missouri or Arkansas. Any suggestions?
* the attached hibiscus shot has been receiving some favorable feedback so thought I'd share.

A new movie is in box offices now called "A Perfect Getaway". The movie centers around a couple taking a backpacking trip on their honeymoon. The setting is on Kauai as they hike the Kalalau Trail. I've hiked the Kalalau Trail twice. It's one of the most beautiful places I've ever been. The last time I was there I took some video and compiled the footage into a DVD that I sell on the web site. David Twohy bought the DVD a few years ago and likely read the story I have out there. David is the writer and director of "A Perfect Getaway" with other credits such as The Fugitive (writer), Chronicles of Riddick (writer/director), GI Jane (writer), Waterworld (writer), etc. Kinda cool. The movie's good and the scenery is awesome... you should go see it (murder/mystery/thriller) - rated R. Consensus rating on www.imdb.com is 7 out of 10 with over 1000 reviews.

Here's a link to the story I wrote some time ago: http://www.americaswonderlands.com/NaPali.htm

If your running an XP computer there's also a free screensaver: http://www.americaswonderlands.com/napali.exe (does not work with Vista)

Lastly, I'm currently looking for work so let me know if you hear of any opportunities. I know things are slow but as projects gain momentum, please keep me in mind. I'm attaching my resume so feel free to forward along. I've also collected a lot of nice feedback from my last project that I can share as appropriate.

Take care everyone and hope you have an awesome weekend!
-Kevin
AmericasWonderlands.com
Copyright 2009 K. Venator